Black textured leather button cube bag - sunflowers
Take a look at what fits in our Small Button Cube Bag: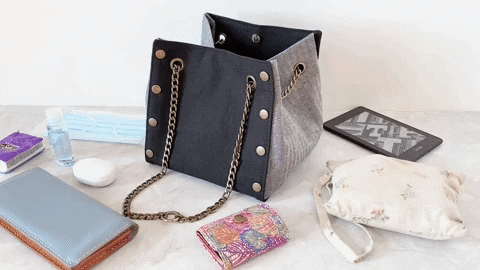 Items shown here: Kindle, makeup pouch, long wallet, card wallet, mask, hand sanitiser, ear-pods and tissue.
Mix & Match and assemble your own cube bag: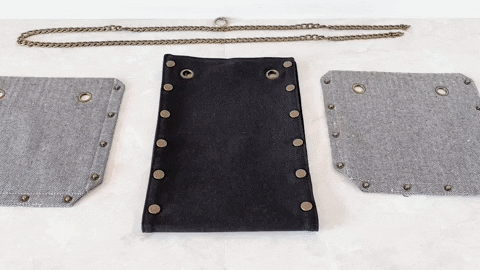 Our Button Cube Bag comes in five components, a main body (leather or canvas), two fabric sides, a chain strap and a chain ring.
Upon receiving your Button Cube Bag, assemble as shown above, making sure the fabric sides are the correct orientation with the eyelets aligned.
Additional fabric sides available in our store here.
This unique cube bag is designed to be carried in 4 ways (see below):
1: Leather in front,
2: Fabric in front,
3: Double chains to carry on shoulder,
4: Single chain to carry across body.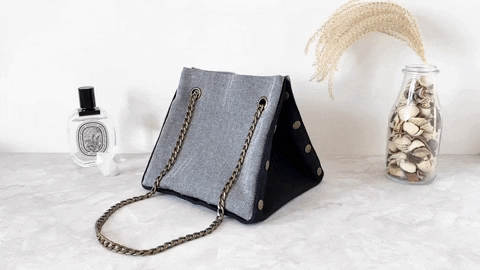 Bag measurements:

Width: Approx. 20cm / 7.9"
Height: Approx. 20cm / 7.9"
Depth: Approx. 20cm / 7.9"

Chain drop measurements (Measured vertically from shoulder to the top of the bag):
(Double chain) Approx. 29cm / 11.5"
(Single chain) Approx. 57cm / 22.5"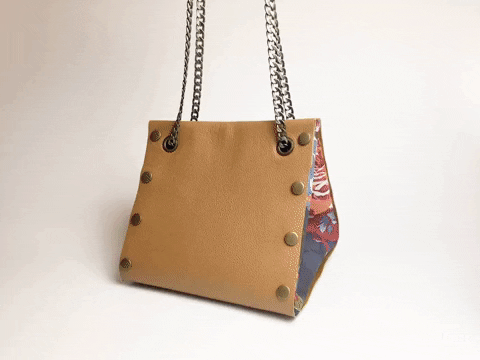 ---
We Also Recommend